Hatching Grounds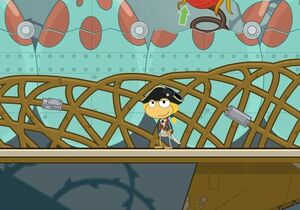 The Hatching Grounds is an area on the Jungle Planet from Astro-Knights Island.
Here, you will find Sir Cador, who has failed his mission to rescue the princess. You will also find Atomic Phoenix hatchlings and a caged Pegasus, which Cador presumed was Elyana.
In order to complete the mini-quest on this planet, ask Sir Cador what happened. He will tell you that he tried to rescue the princess, but failed miserably. After that, he will guide you towards what he thinks is the princess. To reach the "princess", you must avoid the Atomic Pheonix hatchlings by jumping on top of them when they are closed. You will eventually discover that the so-called "princess" is actually just a Pegasus. After you discover this, you will be drawn into battle, and you must defeat the Mother Phoenix.